A wedding video is the most immersive way to re-live your wedding day and to keep the memories fresh in your mind.
Our filming style is to capture your day discreetly, so you and your guests appear relaxed and natural, whilst seen though our creative eyes.

LET OUR WEDDING VIDEOS SPEAK FOR THEMSELVES!

There is so much happening on your special day that it is impossible for you to see or even remember all those moments. The nervous looks and giggles the Bride and Groom have as they prepare for the big day - unlikely even to be captured by family or friends. We know that to truly capture a lasting memory of your day; we need to be there from the start - to tell your complete wedding story.


2019 Bridebook Certificate of Excellence Winner.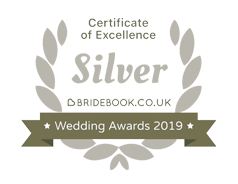 We capture cinematic style footage in exquisite detail and vibrant colour using high quality, yet small cameras and discreet audio equipment. Editing your Wedding Video is where the real magic happens. Crafting the beautiful footage around crisp audio and beautiful music, lifting and driving the emotion to leave you breathless until the very end.
Bride and Groom, read letters to each other for their Teaser video. Thief Hall, North Yorkshire.